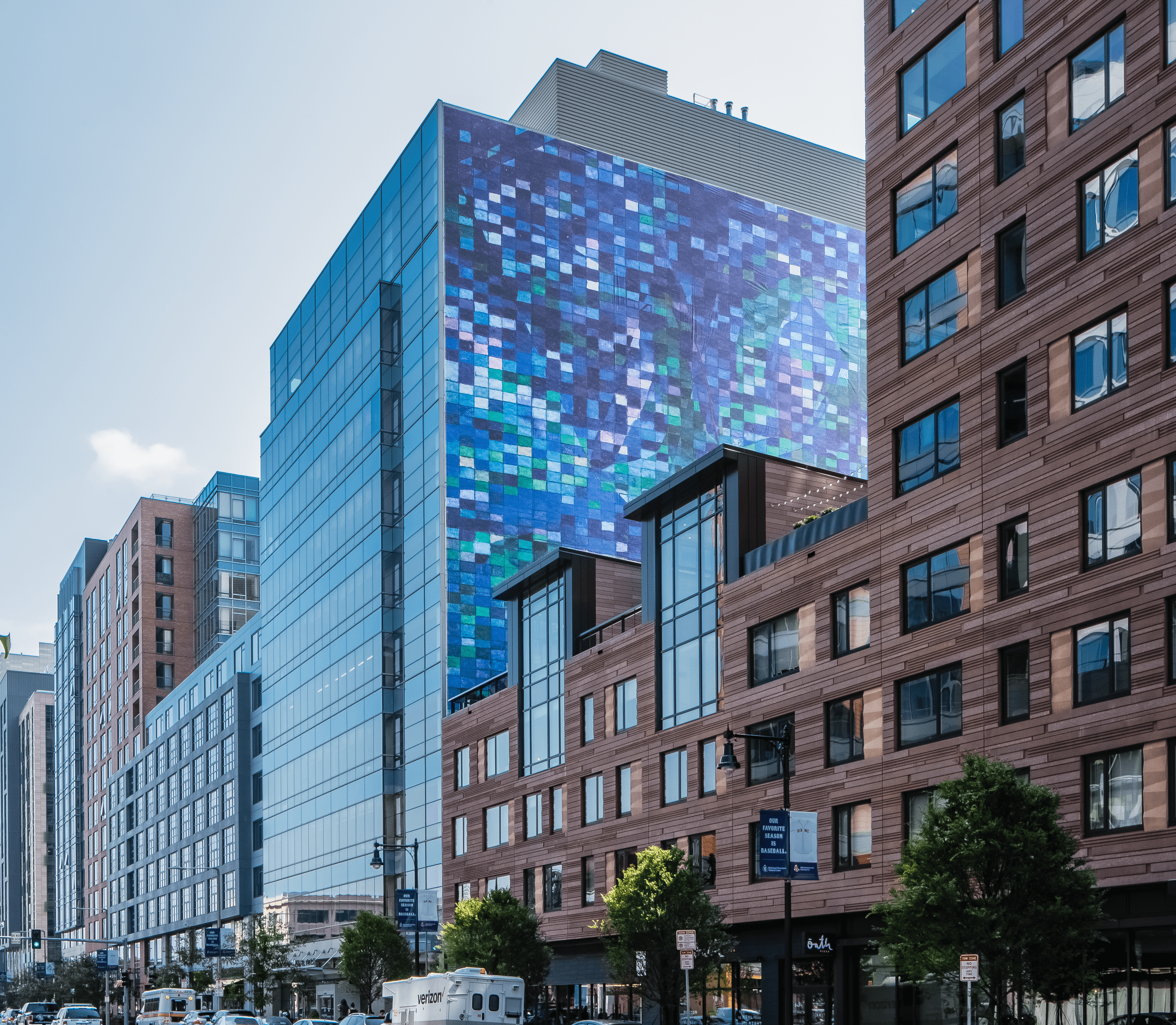 ALL IS ONE
RAÚL DE NIEVES, ALL IS ONE, 2018. INSTALLATION AT 1340 BOYLSTON STREET. COURTESY OF THE ARTIST, COMPANY GALLERY, AND SKANSKA USA.
Saint George and the Dragon is a theme upon which I have composed many paintings during a span of over twelve years. Its iconography has been the source of healing, strength, and self-revelation during my personal and artistic evolution. ALL IS ONE is a painting from the Saint George and the Dragon series that extends the meaning of the legend to a social and global scale. The dragon in the legend represents all forces destructive to life essence. Dragon slaying, a popular motif within hero myths from all cultures, marks a journey outside the perceived limitations of self. This journey culminates in personal empowerment that is rendered through love and contribution to society.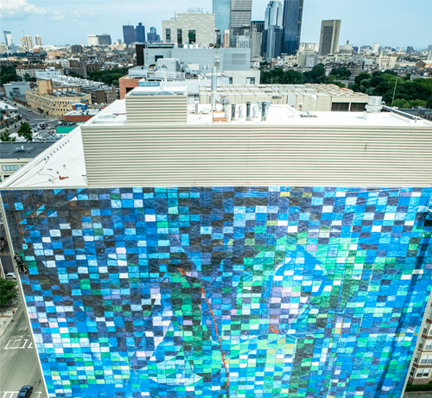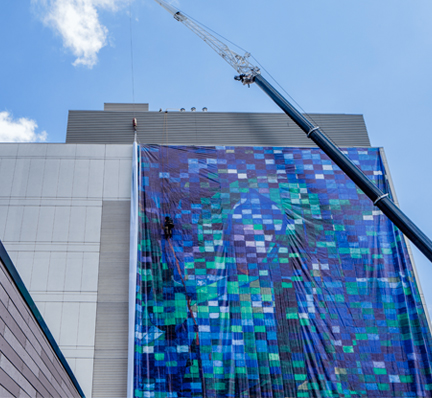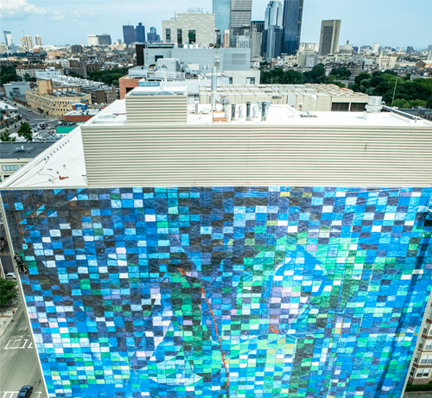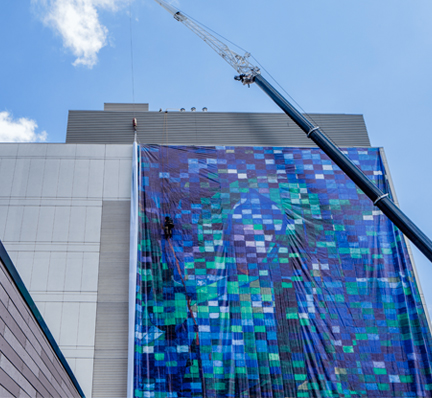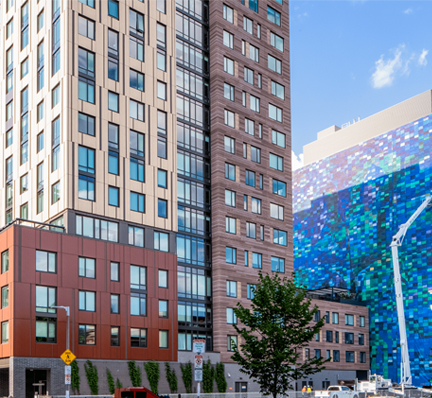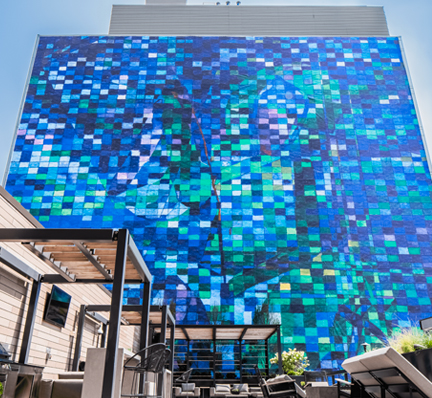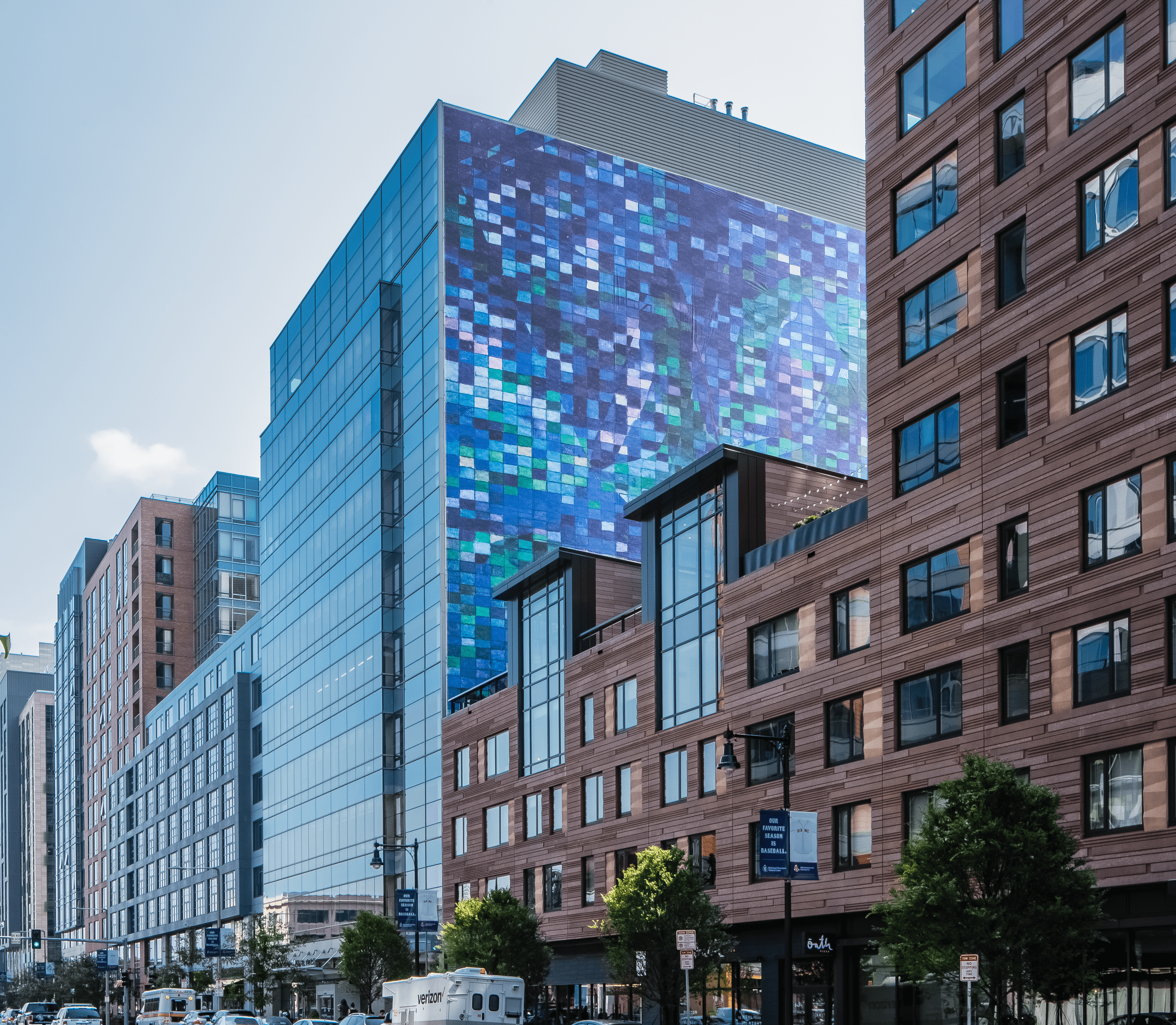 RAÚL DE NIEVES
MULTI-MEDIA ARTIST. PERFORMER. MUSICIAN.
His body of work encompasses narrative painting, decadent multimedia performance often with his band Haribo, large-scale figurative sculpture, live music, ornamentally crafted shoes, and garments. De Nieves has exhibited widely, including at MoMA PS1, The Museum of Art and Design, Rod Bianco Oslo, Mendes Wood DM São Paulo, and Shoot the Lobster. He has performed at Performa 13, Documenta 14, MoMA PS1, ICA Philadelphia, The Watermill Center, The Kitchen, Artists Space, Real Fine Arts, and numerous other venues. He was included in MoMA PS1's Greater New York 2015 and the Whitney Biennial 2017. De Nieves lives and works in Brooklyn, and is represented by Company Gallery New York.